You are welcome and wanted here! We want you to feel like you have come home, as soon as you walk through the doors. There is something for everyone in the family from the kids to grandma & grampa.
What Can I Expect?
Here at GCBC, we have a passion for Christ and a heart for people. We welcome you to come as you are. When you step through our doors, you'll find greeters with smiling faces that are happy to show you where you can find Sunday School classes, including those for your children or grandchildren. Whether you decide to sit upstairs in the balcony or downstairs on the main level for our worship services, we hope that you'll find a home here at Giles Creek.
What are your worship services like?
We have two types of worship styles to choose from:

Our traditional worship service consist of different styles of music from hymns to modern praise choruses. You may hear our choir or our Southern Gospel quartet along with Biblical preaching from our pastor, Brother Terry Campbell. Start time is 11AM. Visit our Facebook page to watch our latest traditional service.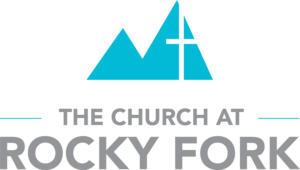 The Church at Rocky Fork is a full contemporary worship service starting at 9 AM and concluding near 9:50 AM. We worship to the latest contemporary and praise music. Biblical preaching is from our Pastor, Terry Campbell. For more information on our contemporary service
Click Here.
What should I wear?

Wear whatever you normally wear whether its a shirt and tie or jeans and a t-shirt, you are welcome to come dressed comfortably.

How do I learn more about the church?

To learn more about our church and the ministries that Giles Creek Baptist Church is involved with, visit our

Get Connected

page. Also, if you are looking to know more about our statement of faith, purpose, assurance of salvation, leadership or staff visit our "About us" link.

What if I still have questions?

Visit our

Social Media

page, or send us an Email, Tweet, Facebook message, etc. Or call the church office at (615) 459-0058.